Midwest IT has grown a passionate, friendly, and service-first culture from their first response technicians all the way to their senior account managers since 2006. We instill our core values of being responsive, customer-centric, and solutions-oriented from first employment to maintaining the core values with decade-long employees. We focus on maximizing up-time for your employees by providing exceptional service, top-tier disaster recovery and premium ransom-ware protection.
We are not only experts at technology. We are experts at integrating technology into business to maximize the impact in the most profitable way. We assist businesses in using business intelligence to develop the right IT infrastructure through planning, analyzing, and implementing the technology needs of your business. Our team prides itself on matching the right technology with your business so you can leverage your IT investment to their fullest.
With Midwest, our team will learn your business inside and out so we can align your technology with your vision and budget. We keep things simple and powerful so that your business can focus on growing your business instead of focusing on IT.
Pete Weigel - Partner, CEO
Pete has been a Systems Engineer and Account Manager since 2006 and learned very early on the importance of technology for business. He graduated magna cum laude from Northern Illinois University with a degree in Operations Management and Information Systems. Pete specializes in helping key decision makers understand how much technology support and decision-making affect their bottom line. He starts the conversation with the business vision and then aligns the business technology to accomplish those strategic goals. His passion is changing the focus of IT to the impact on business instead of getting lost in technology details.
Pete is responsible for the Midwest IT's strategic direction, mentoring account managers, and business growth. He works closely with Eric Grimes to ensure our client experience is best-in-class.
When Pete is not working he enjoys working on the house, testing his pool water, coaching sports, and helping his wife raise 6 energetic children.
Eric Grimes - Partner, CFO / COO
Eric developed an early interest in technology after pulling his first computer from a dumpster at 8 years of age. A graduate of Augustana college, Eric studied finance and marketing and applied those skills by helping a small 20-user insurance agency in Illinois grow into an influential agency with over 100 users and 7 locations. While serving as their VP of IT & Automation, the agency was nominated for the Agency Automation Award (netvu), awarded INC 5000 status, and a Risk Innovator award among numerous other accomplishments.  His passion for working with small businesses led him to join Midwest IT in 2012 to help them grow.
Eric is responsible for the day-to-day operations while aligning our financial health with Midwest IT's strategic goals and client service standards.  He diligently works to mentor the service team to ensure our clients have an excellent experience. Eric also works with Pete Weigel to ensure Midwest IT delivers what they promise and that we are ready for the growth from our success.
Eric is a car nut, outdoor enthusiast, and uses his superior navigation skills as an avid boater.
Bill Weigel - Emeritus Partner
Bill has been an IT consultant since the 90's and likes to scare younger consultants with tales of Novell NetWare systems and troubleshooting without Google. He has extensive experience with network design, project/client management, and systems implementation and troubleshooting.
Bill is an Emeritus Partner with Midwest IT. He is involved with strategic financial decisions and uses his extensive experience to mentor and to help with long-term planning.
Bass guitar is one of Bill's lifelong passions, and is an avid camper and woodworker. He is married with three children and a cantankerous dog named Badger.
Ryan Sanders - Partnership Director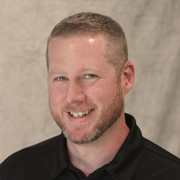 Ryan's interest in technology, computers, and problem solving started at a very young age. He started taking apart and reassembling computers early on and became very interested in building computers as a teenager. Throughout his entire career, he has consistently taken an interest in technology and how it affects small business.
Ryan decided to join Midwest IT in 2014 with a goal to help small businesses use technology to grow and thrive. He has worked in all areas of service at Midwest IT and is passionate about the client experience. This experience ranges from support request first contact, all the way to working through foundational shifts in how a business uses technology.  He builds trust with clients through adaptive communication, hard work, follow-through, and execution.  Ryan enjoys the challenge of bringing a network from complete mediocrity and instability to a thriving environment for a growing business. He is on Midwest IT's Leadership Team to ensure clients have a great experience at the account manager level.
Ryan is married with 3 kids, so most of his time outside of work is spent hanging out with his family. However, he also enjoys mountain biking and snowboarding.
Zachary Biel - Account Manager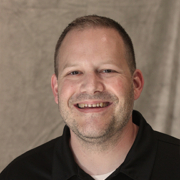 Zachary joins the Midwest IT team with over 18 years of IT experience, working with companies ranging from 5 to 6,000 users.
His latest achievements include helping a company increase their yearly sales figures by $20 million through integrating software and business process solutions. Zachary prides himself in his communication skills with owners and end users alike.
Zachary is a former competitive international trap, skeet, and sporting clays shooter who was fortunate enough to train with the 1996 USA Olympic shooting team, which included Kim Rhode, a 6-time Olympic medal winner. Now, in his spare time, he loves spending time with his lovely wife, Kelly, their three cats, and riding his motorcycle when weather permits.
Jim Lennon - Account Manager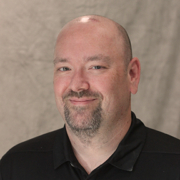 Jim's love of computers started at a young age when he started writing simple programs on his first system, a TI-99, which has grown into a passion for building his own PC's and helping others with computer issues. Jim attended Columbia College of Missouri where he earned his Bachelor of Science in Business Administration and Human Resource Management. He is a proud stockholder of the Green Bay Packers and can claim almost as many fantasy football crowns as The Pack has titles.
Jim likes to spend his free time with his wife Barb and hiking with their dogs and enjoying nature whenever possible. His other hobbies include video gaming in all its forms, tabletop gaming, disc golf, watching football, cooking, and enjoying craft beer.
Karen Weigel - Controller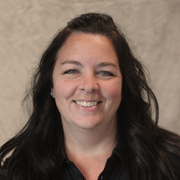 Karen worked as an IT consultant in the insurance industry for 6 years before taking over the role of Controller for Midwest IT more than a decade ago. Her experience with technology and business process allows her to help the engineers and account managers with their administrative responsibilities.  Her experience as a mom helps her keep all of the engineers and account managers in line.
Karen earned both networking and programming certifications before her IT consulting career. She loves to read, dominates in fantasy football, and camps whenever possible. Karen has 3 children, a dog, and a cantankerous husband named Bill.
Shelby Wright - Controller Assistant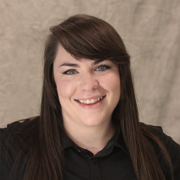 Before starting in the IT industry, Shelby worked in the personal health care field for four years. She also attended Rock County College with an emphasis on accounting. Shelby has now worked for Midwest IT for several years and works closely with our vendors. During this time, Shelby has acquired specialty knowledge of computer, networking, and software solutions. Additionally, she helps support the accounting side of the business. She is enjoying life with her new husband, Nick, who encourages her to utilize her artistic interests as much as she can – including drawing, painting, and even basket weaving. Nick is also working with Shelby to reduce her interest in the actor John Kusack. So far in this endeavor, Nick has gotten absolutely nowhere.